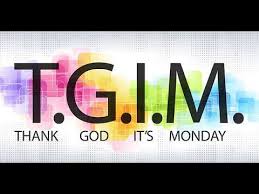 Get your office registered for a surprise Monday Morning Office Party!
Registration begins Thursday, February 1st  through midnight February 21st.  Enter by emailing us at contest@wvnu.com or fax entry to 937-981-2107
Include Business Name, address phone number and how many people are in your immediate office, department, etc.
Only ONE entry per business, office or department – PLEASE
There will be 4 lucky winners randomly drawn  –  Good Luck!
OUR SPONSORS ARE:
Trillium Staffing ** Country Pride Restaurant ** St. Catherine's Manor and Court House Manor ** Awesome Real Estate ** Magulac Tire Services ** Fayette County Travel and Tourism ** Kay W.  Insurance Agency ** The Print Shop ** FRS Transportation & Counseling ** Our Place Restaurant ** Jim VanDyke's Automotive & Tire Center ** Northshore Primitives ** Buckeye Propane ** Trends Salon, Downtown on Court ** First State Bank ** Skin NV ** Edward Jones – John Knechtly ** Signature Health Care **Fayette Veterinary Hospital **